Dexmo – A Glove That Can Touch Virtual Reality
The smart exoskeleton hand can help the user to touch every virtual reality object as if it actually exists. Besides the fact that the VR has evolved quite a lot in the past few years, the users also have the need to make a contact with the VR objects with their hands.
If there aren't any unwanted complications, the Manus VR glove will soon be presented, and should finally replace the gaming pads from the hands of the gamers, but it will only allow tactile exchange of information, meaning that the users won't still distinct the actual shape or other physical properties of the virtual objects.
That is when Dexmo steps in, a new glove that was developed by a start-up company from China named Dexta Robotics.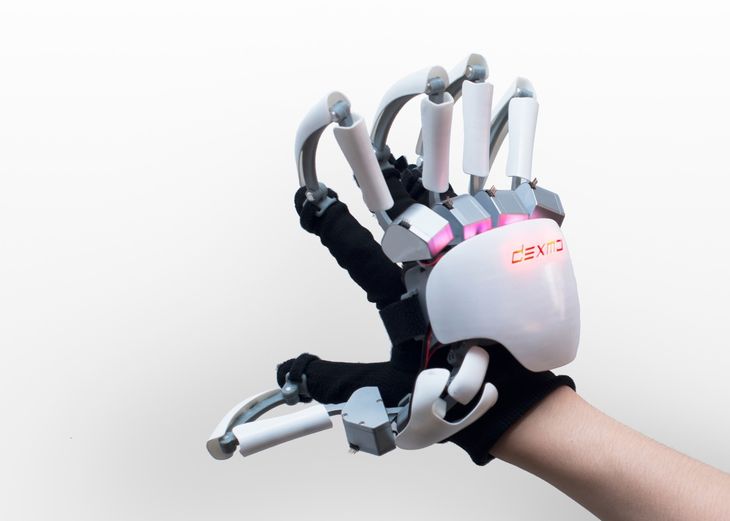 Dexmo allows great freedom in movements, and with every finger there are built in sensors that will allow the users to feel the resistance to every interaction with the virtual objects. Aside for the needs of the VR gaming, engineers have use of this exoskeleton controller in the field of education and professional goals, like controlling robots for deactivating explosive devices, surgical robots and robots that will be sent to explore other planets.


Unfortunately, we know a little about this product so far, meaning we can't tell for sure what the price will be or when it will be presented on the market. You can enjoy the video below and hope that we can get this glove as soon as possible on the market.