Dune Is About to Make a Major Comeback
Legendary Entertainment, the team behind The Dark Knight, Godzilla, Interstellar, Pacific Rim, and many others, just picked up the rights to Frank Herbert's equally legendary sci-fi novel.
"The agreement calls for the development and production of possible film and television projects for a global audience," according to a press release.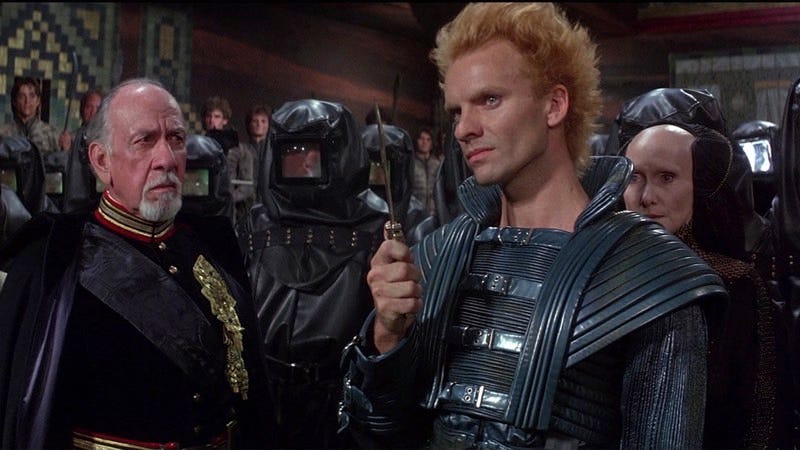 (A scene from the original "Dune" 1984)
Basically, that's it. That's the extent of the news. It could be a new movie, a TV show, an animated film, we don't know. But companies don't make these announcements lightly. It's safe to say Dune will be back sooner rather than later…
And if this movie does in deed get made, I'd really want to see a remake of Flash Gordon too!